This post is brought to you by the letter R for regression.
Disappointment is the term closely associated with Paxton Lynch. When drafted in 2016, the expectation was that Paxton, who was coming off an amazing year at Memphis, would be the quarterback for the future. He had the size, arm strength, and speed to develop into a unique prospect, but the system ran at Memphis was a one-read system so it would take time to adjust to the NFL. Nobody was shocked or surprised when it was announced that he wouldn't be the starter during his rookie season. Fans would have to wait and a lot of us assumed that he would take a leap in his second season.
(Credit to the NFL)
Paxton showed flashes of his arm and athleticism during the pre-season and regular season when Trevor Siemien was injured against the Bucs. He was playing off instinct and what was there looked pretty good; he wasn't hesitant and was displaying just how strong his arm was as his passes darted across the field. Fans were salivating over what Paxton could become and there was no way that you could predict that his development would be so slow. The future looked bright and Broncos fans were looking forward to having a franchise quarterback with a similar skillset to John Elway.
When the 2017 season came around it was announced that a quarterback competition would identify the starter for the regular season. The competition was practically rigged in Paxton's favor as Trevor was head and shoulders better than him during camp and practice. When it came to pre-season action, those results from camp translated directly onto the field. Paxton was hesitant, inaccurate, and looked lost. This was exactly what fans feared but instead of simply making Paxton the second string QB and going all in with Trevor, the Broncos brass opted to say that both Quarterbacks were even. Clearly, this was a lie as the other pre-season games further exposed Paxton's deficiencies.
By the start Week 1, it was Trevor's time and during the season it was up and down, but was expected as Trevor was a seventh round pick who happened to have less success at Northwestern than Paxton at Memphis. The Broncos offense in 2017 was one of the worst, they couldn't run the ball or protect the QB and it lead to a lack of confidence in Trevor. This ultimately led to his benching and the subsequent promotion of Paxton. The results weren't good, in fact the offense looked and was worse. In the Oakland Raiders game during week 12, he made one of the worst throws of the season, running left, throwing across his body into double coverage. It was picked and when Paxton was injured, he was promptly replaced by Trevor who almost won the game for the Broncos.
Needless to say, fans were fed up with the experiment.
Before the start of the 2018 season, the Broncos signed Case Keenum, who was projected to be their starter from the jump and Paxton was once again relegated to the second string. Right behind Paxton was Chad Kelly, who redshirted his first year due to injuries. Chad "Swag" Kelly was once considered a top prospect in college before injuries and off the field issues led to him being drafted last by the Broncos in 2017. He came out of the gates swinging was having a particularly strong camp, but he still wasn't expected to beat out Paxton for the second-string position.
Whelp, that wasn't the case as this year, Chad has looked head and shoulders better than Paxton. In the first pre-season game he had immense success against the 3's of the Vikings, throwing two touchdowns, while Paxton struggled immensely against the 2's. So Vance Joseph, in a shocking move, promoted Chad to the second-string and demoted Paxton. Here's the kicker, Paxton was upset about the demotion! What?! Clearly, he has no clue that it was his own "stellar" play that led to his fall. No one in Broncos country is surprised and he shouldn't be either.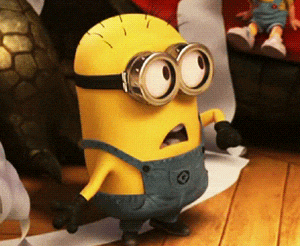 It's clear that John Elway whiffed on his pick with Paxton Lynch, he was beaten out by a seventh rounder not once, but twice. To be fair, no one could've predicted Paxton's regression, but its clear that it's time to cut bait. There has been and will be no reward for keeping him around. In fact, against the 3's of Chicago on Saturday, he went 5 of 11 and on his first drive when 0 for 3. He hesitated on easy throws…again. Moving forward would be the best for both parties as fans have already moved on.
Trade him, cut him, do whatever, but it's clear that Paxton shouldn't be on the roster at the end of the pre-season. If he catches on with another squad, great, but his regression and poor attitude makes it difficult to believe he'll be in the league in the next few years.
What a fall.