New season equals a fresh start for all 32 teams in the NFL. Fans should be optimistic and here's a reason for optimism for every team:
Arizona Cardinals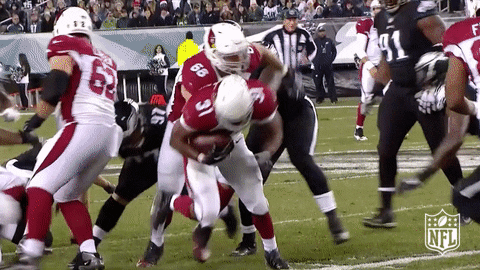 David Johnson returns and is ready to wreak havoc on team defenses once again. He will be especially motivated because his contract is up at the end of the season. If hes healthy, the Cardinals could be sneaky good.
Atlanta Falcons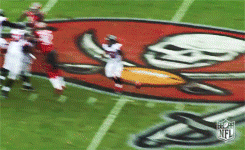 Anytime you have Julio Jones, you should be elated. He returns with an updated contract and should give him more motivation into the season. If he becomes a bigger threat in the red zone, look out.
Baltimore Ravens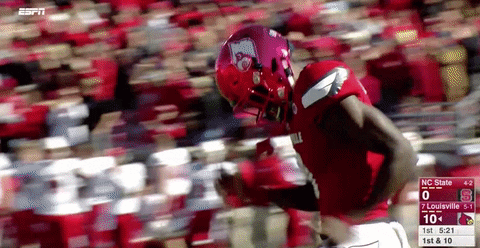 The Lamar Jackson countdown has arrived. One of the best quarterbacks in college football last year slid to the Ravens and they should elated that he did. A dynamic passer, runner, and possible receiver in certain sets, if Joe Flacco falters, Jackson could get some early playing time.
Buffalo Bills
Josh Allen was the boom or bust prospect at the draft but the Bills needed a big arm quarterback to combat the harsh weather in Buffalo. He's got a rocket arm and if anything else will keep the QB conversations interesting during the season. AJ McCarron should start, but Allen will turn heads.
Carolina Panthers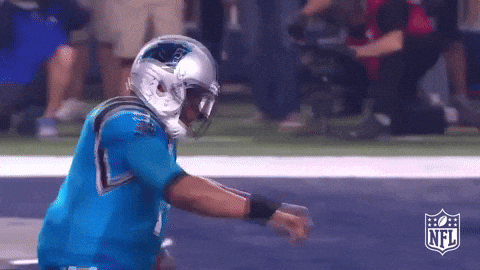 Cam Newton returns and has a few new weapons in WR DJ Moore and RB CJ Anderson. Cam's accuracy will need to improve but at least he will have options outside of Greg Olsen and Christian McCaffrey. This should be a fun season for one of the most exciting players in the NFL.
Chicago Bears
The Bears have quietly had a strong offseason, new coaching staff, new players in TE Trey Burton and WR Allen Robinson. But it's all about Mitchell Trubisky and his continued development. He should have a big year with the offensive additions and could make the Bears a sneaky playoff team. He showed flashes, it's now about consistency.
Cincinnati Bengals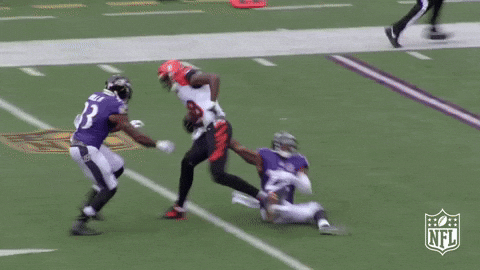 Last year was a down year as almost nothing went right for the Bengals, unless you count the continued excellence of AJ Green. The Bengals need more playmakers to help shoulder the load, but as long as Green is in the game you have a chance.
Cleveland Browns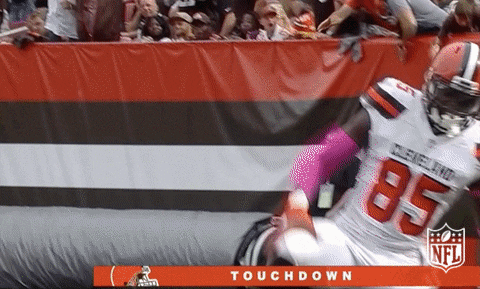 The only direction the Browns can go is up. The roster was far too young to compete and the quarterbacks self-destructed as if it was a part of the game plan. Now, the Browns are fairly stacked offensively, new QB, new WR's, new RB's, this should be reason for optimism alone. They aren't making the Super Bowl, but they just might win 7 to 10 games.
Dallas Cowboys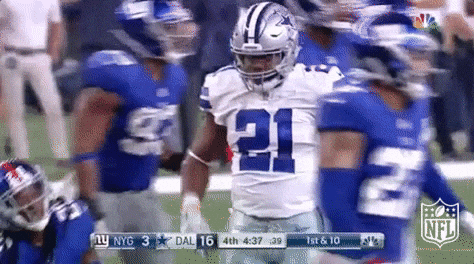 Ezekiel Elliot is back and barring no pending issues should be motivated and ready to unleash once again on the league. This should help the development of Dak Prescott and the Cowboys should have one of the better offenses in the league. Zeke needs to eat, so feed him.
Denver Broncos
Case Keenum arrives and now the Broncos have a QB that won't force the ball into double/triple coverage. New receivers Courtland Sutton and Deshawn Hamilton give Keenum new weapons to operate with, the Broncos should improve vastly on what was one of the worst offenses in the league last year.
Detroit Lions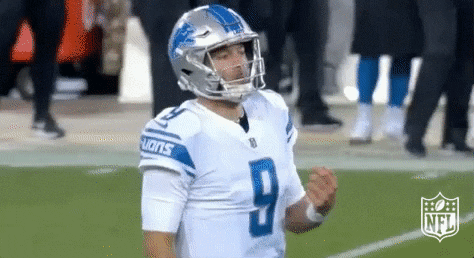 Matthew Stafford is the reason why the Lions stay relevant. He is a dynamic, big-armed quarterback whose improved every year and could be the reason why the Lions get back to the playoffs. In Matt they trust.
Green Bay Packers
YouTube Aaron Rodgers, enough said.
Houston Texans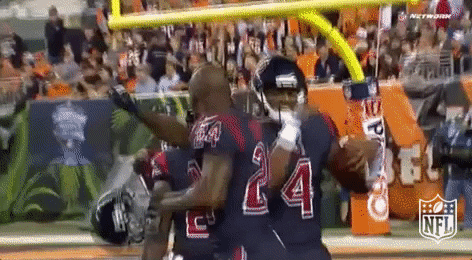 Fans are looking forward to a healthy JJ Watt but should be even more excited for the return of Deshaun Watson. After a rough start he set the league on fire and is looking to pick up where he left off. A strong defense coupled with a strong offense should make the Texans competitors in the AFC South.
Indianapolis Colts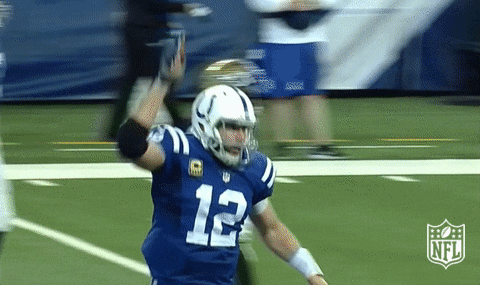 Andrew Luck should return for this season and while he needs to shake off a ton of rust, if hes able to return to form, then the Colts could be back to being one of the better offenses in the league once again. T. Y. Hilton would be incredibly grateful.
Jacksonville Jaguars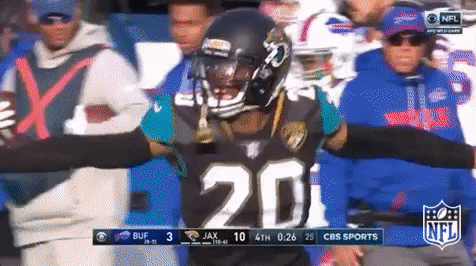 Have you seen their defense? It's stacked at all three levels and they are a hungry bunch. They are a Super Bowl caliber defense that will carry the Jags all season. Can Jalen Ramsey possibly get better after a stellar season last year? I'm not betting against him.
Kansas City Chiefs
Patrick Mahomes has arrived and will be bring an upredictability to the offense that will make the Chiefs an intriguing team to watch. They have a lot of dynamic weapons surrounding him and it shouldn't come as a surprise if Mahomes is a Pro-Bowler at the end of the season.
Los Angeles Chargers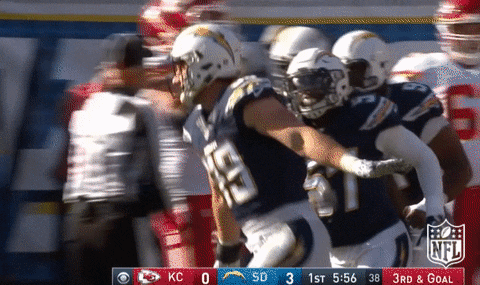 With a QB in Philip Rivers and a RB in Melvin Gordon, you would assume I would highlight the offense. But their defense is the key for optimism here, they have dynamic pass-rushers, a strong linebacking corps, and a talented secondary. If the Chargers are going to make a run, the defense will carry them.
Los Angeles Rams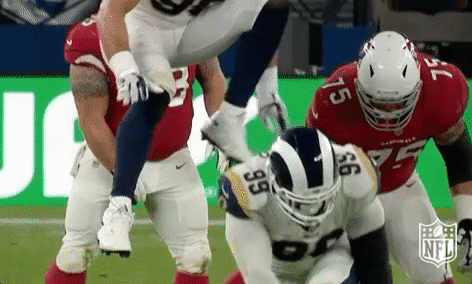 The Rams have had an incredibly strong offseason and now boast what could be the most talented roster in the NFL. As of right now they are a Super Bowl contending team and it should shock exactly no one. It's Super Bowl or bust and fans of the Rams know it. Also, somebody pay Aaron Donald.
Miami Dolphins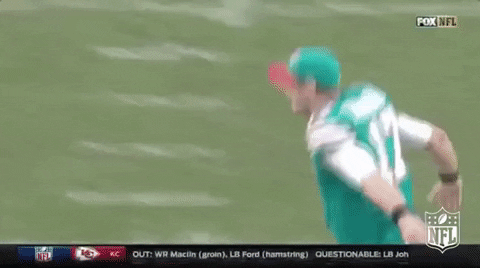 I know this will sound weird, but the return of Ryan Tannehill will be a net positive for the Dolphins. Having the starting quarterback return can do wonders for the confidence of the team. Also, it's the best I got.
Minnesota Vikings
Kirk Cousins would be the easy pick. But I'm going with Dalvin Cook, he was lighting up defenses before his injury. If he has a Kareem Hunt/Alvin Kamara like season, then the Vikings will see themselves deep in the postseason again. Hes a game changer.
New England Patriots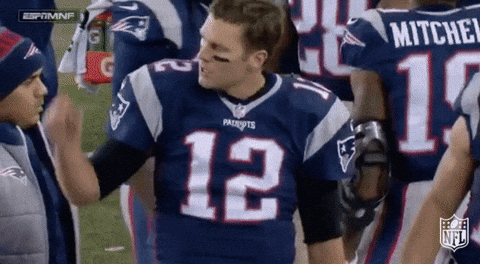 See Tom Brady. He's an institution. Moving on.
New Orleans Saints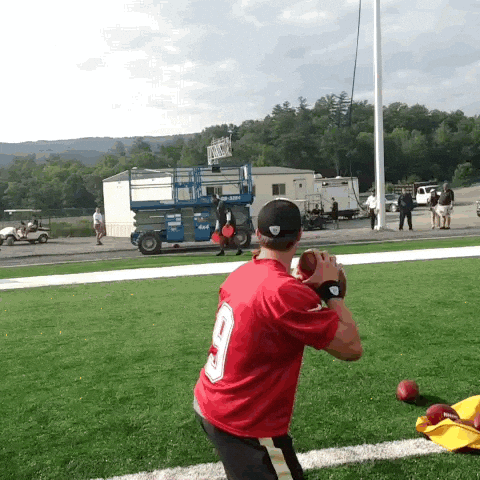 See Drew Brees. Also, an institution. Moving on.
New York Giants
The Giants haven't had a good/great running back since Tiki Barber. That changes with Saquon Barkley. Hes a threat whether it's running or catching, hes a solid blocker and he will make an immediate impact on this team. It would be a shock if he isn't Rookie of the Year.
New York Jets
Sam Darnold, whether he starts now or later, is the future of the Jets. A strong armed quarterback who's also a playmaker on the ground, he could develop into an Andrew Luck-type player and could propel the Jets to the playoffs.
Oakland Raiders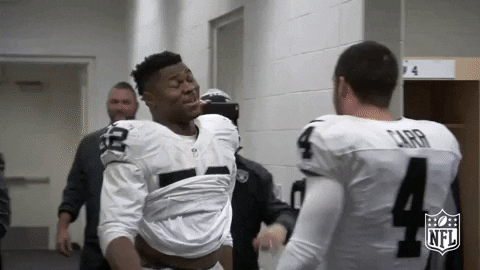 Derek Carr and Khalil Mack are the building blocks that the Raiders must build around if they want any chance of success during the new Gruden era. These two have been incredibly consistent throughout their tenure with the silver and black and as long as they're on the field, they're always a threat to compete.
Philadelphia Eagles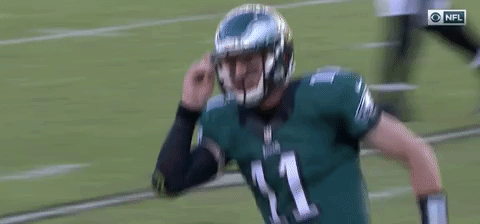 The Super Bowl champs are stacked and poised to defend the crown. Nick Foles will more than likely start until Carson Wentz returns and upon his return the Eagles will be a completely different beast. Wentz was an MVP candidate and his progression last season was one of the reasons why the Eagles were on the rise.
Pittsburgh Steelers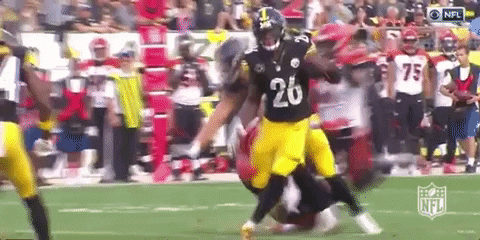 The killer B's return and should once again strike fear into opposing teams. It may be Le'veon Bell's last season with the Steelers because of his contract but regardless, this is a deep and talented team that should put ridiculous numbers on the scoreboard.
San Francisco 49ers
Before the arrival of Jimmy G, the Niners were considered one of the worst teams in football. But his arrival changed things quickly, they were a different team and ended up winning the last 5 games of the season. If that isn't reason for optimism, I don't know what is.
Seattle Seahawks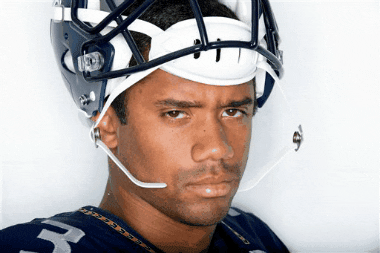 The Seahawks offensive line is a mess, their defense is on the decline, but that hasn't prevented Russell Wilson from being an unstoppable force. He posted ridiculous numbers for a quarterback constantly under fire and is the one of the primary reasons for the Seahawks continued success. In Wilson they trust.
Tampa Bay Buccaneers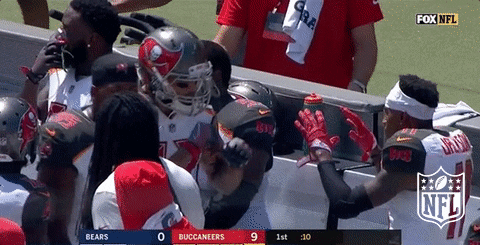 The Bucs have a nice tandem in Mike Evan's and Jameis Winston as the two have developed well together in their time with the Bucs. Winston will have to eventually answer for his off-the-field issues but if we are talking strictly about his quarterback play, he is a very talented and should take strides this year.
Tennessee Titans
Marcus Mariota had a down year and while the Titans made the playoffs, they could have been far more successful if he was as sharp as he was in previous seasons. If his play picks up once again this year, there is no telling how good the Titans will be.
Washington Redskins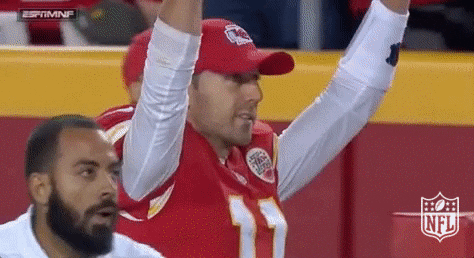 Alex Smith is a more polished passer than Kirk Cousins and should be a reliable presence on the offense. He is an underrated deep ball thrower and a solid runner with the ball and this should help make the Redskins competitive in a very talented and deep NFC East.
The season returns soon.