Who would've guessed that it would be the New Orleans Pelicans and not the Warriors or the Rockets that would end up sweeping their respective series?
I didn't, although I believed that New Orleans would upset Portland due to Anthony Davis being a matchup nightmare, I still believed that this series would go the distance.  Much to my dismay, it wasn't even close.  Portland had home court advantage, two All-Star caliber guards, a nice young roster to support them and they still couldn't even challenge New Orleans.  Which is shocking, because everyone wrote the Pelicans off for dead when Demarcus Cousins went down with an achilles injury.  It had all the makings of a lost season, but then Anthony Davis ramped up his activity and was a nigh unstoppable force as he willed his team to the post-season.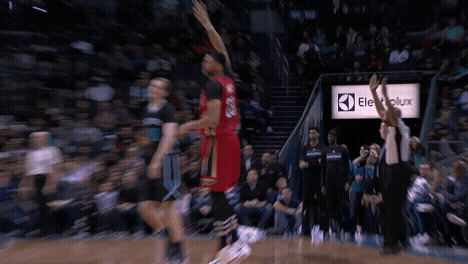 Before the series even began, the Pelicans had a plethora of questions to answer.  Could the supporting cast provide enough spark for an entire series?  Which Rajon Rondo would show up?  Would it be the one from Chicago that almost single-handedly beat the Celtics before he injured his hand or would it be the one from the Mavericks that gave up on his team?  The same question applies for Jrue Holiday as it had been almost 5 years since he was an All-Star and his time with the Pelicans had been marred with injury and personal issues.  Could Nikola Mirotic be a reliable third scoring option and fill the void lost by Cousins?  The trade for Mirotic was a good move, but he was replacing an All-NBA talent who was a walking offensive force, this was a large role to fill and one that would help dictate their success in the playoffs.
In short, the Pelicans were a nightmare for the Trailblazers.  Davis was dominant as he went on to average 30 and 13 with relative ease.  The Trailblazers would try to blitz, double-team, harass but to no avail, Davis did whatever he wanted and got to his spot at will.  Rondo was the best version of himself, averaging 14 assists per game and evoking memories of his time with the Celtics.  His passing was pinpoint accurate and he allowed Jrue Holiday to break out in the best way.  Holiday was dominant, he harassed Lillard and McCollum, forcing them to have their worst shooting nights of the season throughout the series.  He was an efficient scorer and looked like the All-Star from his days as a Sixer.  It was honestly exciting to watch him switch defensively, jumping through screens, and generally being an all-around nuisance for the two All-Star guards.  Mirotic was efficient, shooting with confidence and knocking down shots and rebounding with a purpose.  The Pelicans overall played with more confidence and looked faster than the Trailblazers.  It was inspired basketball.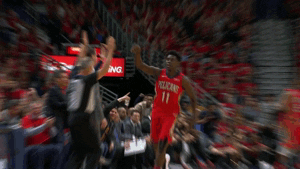 This is why matchups matter in the NBA.  Teams can be great collectively, but the NBA is where a singular talent has the ability to disrupt the best gameplans.  The Pelicans feature a top-5 player in Davis and he is surrounded by a cast of players who perfectly compliment his talent.  They have two stout defensive guards that lessened the impact of the Trailblazers two stars.  Once those two were pacified, it was as simple as executing through Davis, which the Pelicans did beautifully.  Even if Davis wasn't scoring, he drew so much attention that it allowed for open looks for his teammates and it was one of the sole reasons why the Trailblazers could never effectively get back into this series.  Having proven playoff performers was integral for the Pelicans.  Rondo was magnificent as was Holiday and Mirotic.  Now whether or not this will translate to success against the Warriors remains to be seen.
Matching up with the Warriors is a daunting task for any team.  The Pelicans can help mitigate the damage done by Curry and Thompson, but Durant will be the deciding factor.  Anthony Davis will continue to have big games, but Durant is an elite offensive talent and it would take a village to guard him.  The attention on Durant will leave lanes open for cutters and shooters open in corners and this will prove fatal for the Pelicans.  I believe that this will be a closer series than most think, especially with the Pelicans confidence being sky high at the moment, but they are going against a historic team that will finally be at full strength.