Since the beginning of Free Agency in March a lot has happened.  Here are some of the more intriguing moves: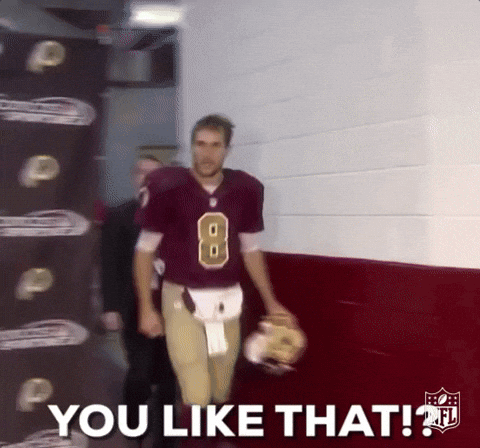 Kirk Cousins signs with Vikings for an insane amount of money that practically requires him to at least take them to two Super Bowls.  Doesn't have to win, well maybe he does, because the Vikings guaranteed the ENTIRE contract.  I expect Cousins to do well, but he'll need All-Pro honors to live up to this lofty contract.   The Vikings were a win away from being in the Super Bowl, so if they believe Cousins is their guy, then he will need to prove it.
Case Keenum signs with the Broncos.  I already wrote on this topic earlier and I stated that as long as Denver upgrades the offensive line he'll be given a fair evaluation.  Well, Denver did trade for OT Jared Veldheer and although he's coming off a broken ankle, he was solid at the end of the year.  If Denver selects G Quenton Nelson from Notre Dame, then Keenum will have an offensive line that will be able to give him time to operate.  I'm still not as excited, but at least there's a day one starter now.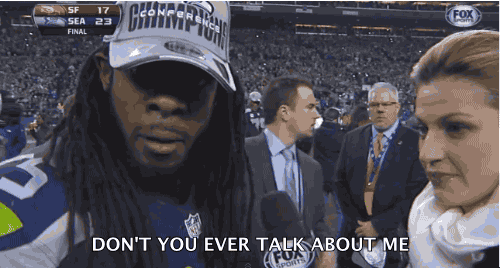 Richard Sherman signs with the Niners.  A revenge move plain and simple, Sherman is coming off a nasty achilles rupture, but if healthy he'll continue to be one of the top corners in the league.  The Niners were already making strides to compete last year by trading for Jimmy Garoppolo.  Adding Sherman allows the Niners defense to practically shut down one side of the field, which will in turn help their burgeoning pass rush.  I really like this move, plus an angry Richard Sherman will be fun to watch.
The Cleveland Browns decided to make a multitude of moves.  First they traded for QB Tyrod Taylor, WR Jarvis Landry, and CB Damarious Randall and then traded away QB's Deshone Kizer and Cody Kessler.  With the retirement of future Hall of Famer OT Joe Thomas, the Browns filled that void with OT Chris Hubbard.  All of these moves make it clear that the Browns want to compete and give their downtrodden fans something to look forward too.  I applaud the aggressiveness and it should be noted as a bonus that the Browns did not give up any of their top picks.  If they end up crushing the draft,  the Browns might find themselves in the playoffs sooner than later.
Tyrann Mathieu aka the Honey Badger signed with the Houston Texans.  In a surprising move, the Arizona Cardinals released their most exciting, yet injury-prone player.  It's a one year deal, mainly to prove that he can stay healthy, but this is a big upgrade for the Texans in the secondary.  While they needed help on the offensive line and Nate Solder was available, signing the honey badger will help solidify their defense.  If all key players can stay healthy, this should one of the top units in the league.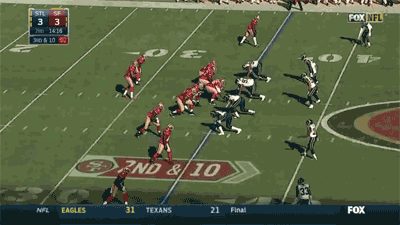 The biggest splashes in free agency belong to the LA Rams.  As it stands right now, they should be the one of the favorites to win the Super Bowl.  Trading for CB's Aqib Talib and Marcus Peters gives defensive coordinator Wade Philips the secondary he needs to force turnovers.  Signing Ndamukong Suh however, gives them a defensive front that is flat-out scary.  Aaron Donald is a superstar who needs someone to take away double teams and give him cleaner looks at the QB.  Suh does all of that and he's one of the best run defenders in the league.   Now teams have to game plan for both players and that just isn't fair.  This will force a lot of errant throws by opposing QB's and waiting patiently in the secondary will be two of the savviest corners in the league.  The Rams have an explosive offense, a rising defense, and a great young head coach.  If Jared Goff continues to ascend, the Rams might be the frontrunner for the Super Bowl.  A rumor is currently circulating that WR Odell Beckham is on their radar, if on the off chance he heads to the Rams, then opposing coaches will be losing a lot of sleep.
So with all this being highlighted, what does it mean?
Absolutely nothing.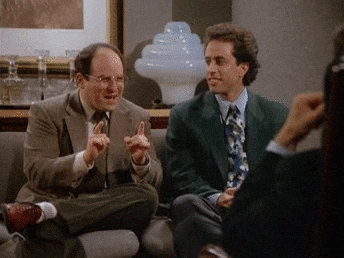 On paper, a lot of these signings sound great, but nobody will know how things play out until the season starts.  There are already lofty expectations that teams will either be back in contention or will be competing for a Super Bowl.  Players could get injured, suspended or cut before the season starts.  Some players might not fit a particular system.  Speculation is always fun, but it's always smart to be cautious when it comes to anything that happens in free agency.  Teams are always looking to satisfy their fan base with a splashy signing.  Nothing wrong with optimism, especially with those fan bases that desperately need a boost.
Is it September yet?