Bracket busted?
Don't feel too bad, as you aren't the only poor soul who is feeling the sting of some of these upsets.  A 16th seed upsetting a 1 seed, no one should've seen that coming.  Loyola Chicago making it to the Sweet 16?  Couldn't have seen that one either.
But it's part of what makes sports great.  It's all about staking your claim on the National stage and proving that regardless of the odds, your team deserves to be in the dance.  Stars are born during March Madness, a lot of players who are considered fringe NBA players will have scouts second-guessing their status.  Think about this, Seton Hall's Angel Delgado put up a 20-20 game on 1 seed Kansas.  No player has put up a double-double on a 1 seed since Hakeem Olajuwon and that was in the Final Four.  Not saying this kid is the dream, but the grit and savvy he showed down in the post was impressive.  Not to mention his passing was on point.   There is some team that will take a flyer on him come the draft.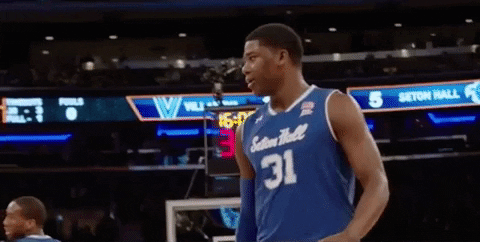 March Madness is an apt name for a tournament in which anything and everything will happen.  Houston looked like it was going to upset Michigan.  Unfortunately, it took a desperation heave from Michigan Freshman Jordan Poole, with zero airspace, to silence the hoops aspirations of Houston.  Overlooking any team regardless of their seeding or record could lead to an early exit.  Look at Virginia, Tennessee, and Miami.  March Madness always yields upsets and can leave fans stunned.  Bucknell almost beat Michigan State, Seton Hall went toe to toe with Kansas, it was great television, and hopefully the drama continues as the tournament continues into the Sweet Sixteen.
Nothing is certain when it comes to tournament play.  Teams plays on a neutral court and the condensed schedule only adds more pressure on both the players and coaches.  Preparation is paramount to success, the best prepared teams are the ones that tend to make deep runs.  Great coaching and team play can nullify individual star power.  Hence why Oklahoma was sent home by Loyola.  College Basketball is truly unpredictable at times.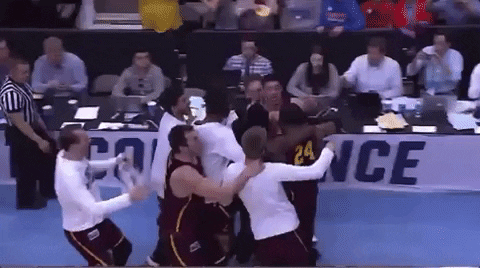 March Madness is where that is amplified.