If you haven't noticed, the Houston Rockets have the best record in the NBA. They are on a mission to secure the number one seed to ensure that the road to the NBA finals goes through Houston. What's even more surprising is that while their offense has been lethal, their defense has been suffocating. A Mike D'antoni team that hustles and attacks the ball handler? Dives for loose balls and is stout down in the post? It doesn't even sound like close to any team that D'antoni has ever coached.
Then again, he's never had a point guard like Chris Paul.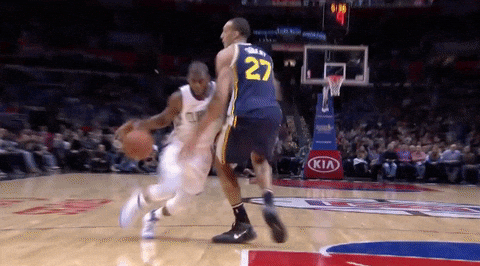 When the book closes on Paul's career, one thing is certain, he will be remembered as one of the best players to ever lace up on an NBA court. The definition of a floor general, the moment Paul was drafted, he was working to alter the luck of middling franchises. The Hornets and Clippers were both below average teams that were made Western Conference threats the moment he arrived. People tend to overlook that while he is known for his decision-making and offensive efficiency, he might be better at defense. A 9 time All-Defensive team selection, when Paul steps on the court, there is an immediate upgrade on both sides of the floor. How often do you seen an All-Star dive for a loose ball, then hustle to set up the offense on the other end? It's not often that you get to witness a player who is as determined to win like Chris Paul.
Far too often, critics will point to the lack of success that Chris Paul has had in the post-season. Not to say that the criticism isn't fair, but it's misdirected. In New Orleans, it was a miracle that they were making the playoffs, his second best player was David West, who while very good, was never the type of number two that could elevate a team. But what about the Clippers? Blake Griffin is considered by most to be a great player, but let's be honest his inability to stay healthy and lack of defense was never going to bring the Clippers a title. If anything, questions should point to Chris Paul's own durability. He has only played in one full season since being in the NBA. His playing style is all out, he dives, posts, and does all the little dirty things that typically role players should do and his body was never going to keep up with this mentality.
Chris Paul never demanded anything from anyone that he couldn't do himself. Last offseason, he departed the Clippers in a blockbuster trade that sent him to Houston. There was a litany of media reports blaming him for creating a divide in the Clipper locker room. The situation was not going to work itself out, Blake Griffin is the definition of laid back and Paul was a perfectionist. Eventually, the differing styles would have created a chasm that couldn't be closed.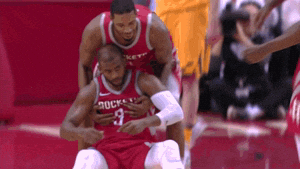 But damn if it didn't work in Paul's favor. He was headed to the Houston Rockets. A team that needed another ball handler to take pressure off Harden and would be able to elevate the team defensively. I'll admit I was a skeptic, there was far too much to take in consideration: would Harden be willing to share, is Paul going to accept all that defensive responsibility, can D'antoni's offensive-minded system have balance? Needless to say, the Rockets have been cruising. The chemistry between Harden and Paul is phenomenal. In such a short time they have become one of the most lethal duos in the NBA. If you ever get the chance to watch the Rockets play, they show no regard for their opponent, if you are caught slipping, the Rockets will bury you. It is a completely different team in relation to last season and Chris Paul is the catalyst.
No longer are the Rockets are a finesse team. Their current level of play might just be enough to usurp Golden State. If Paul and Harden stay healthy and play with the same vigor that they've shown throughout the regular season, they could very well be the team to beat. While Chris Paul is already considered a Hall of Famer in most circles, acquiring a ring will cement his legacy. He has tirelessly worked toward this moment his entire career, but without the team or the running mate to make a serious run at the title. Beating Golden State twice this year has shown that the Rockets are a real threat in the Western Conference. This was considered unfathomable at the start of the season.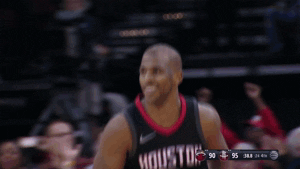 CP3 and the Rockets are coming to prove the doubters wrong, if they beat Golden State along the way, it'll make winning the title that much sweeter.