News broke earlier today that Case Keenum will be signing with the Denver Broncos.  The deal is reported for two years and 18 million per year.
Not to be a downer, but this feels like a "meh" signing.
Case Keenum played well last year.   He is obviously an upgrade to the carousel of current Broncos QB's, but Denver still has a lot of work to do.  Have you seen their offensive line?  Besides center Matt Paradis and guard Ronald Leary, it was a mess and left two QB's battered, bruised, and with shaken confidence.
They allowed 50+ sacks and over 100 QB hits.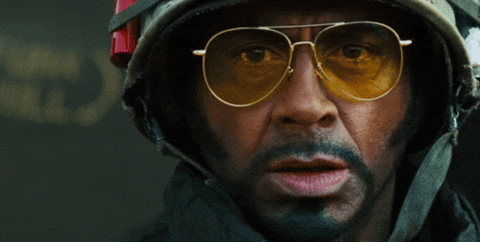 Hopefully Keenum is working on his cardio, because if there are no significant upgrades to the offensive line, he may end up coming back down to earth.  He might anyway, but with an offensive line that carried the worst tackles in the league last year, Keenum may come crashing down earlier in the season than later.
Don't get me wrong, I am honestly excited that we have a QB outside of Siemien and Lynch.  But Keenum is coming off of a career year off one of the best teams in football that had a top notch offensive line and a helluva wide receiver duo.  My trepidation lies in the fact that Case Keenum was practically a career back-up or considered a stop-gap solution before last season.  Its practically in the same vein as career back-up Ryan Fitzpatrick, who had fans buzzing after a breakout year with the Jets, there is a high probability that Case Keenum follows suit and regresses.
The only reason I believe the signing works in Denver's favor is that it gives them the cap flexibility to add to the roster.  There are holes everywhere, from the aforementioned offensive line, to the secondary needing a third corner with the departure of Aqib Talib, and then there is an obvious need for a third playmaker on offense.  The last few years have seen a heavy reliance on Demaryius Thomas and Emmanuel Sanders.  No one else has stood out.   Denver currently owns the 5th pick in the draft and there are a number of paths they could take.  It's only been a few years since Denver was in the Super Bowl and considered perennial contenders.  I don't think Keenum gets them back to that status, but it is a step in the right direction to becoming competitive in a weakened AFC West.
A second year QB is starting in Kansas City, the Raiders have a really porous defense, this then leaves the Chargers, who have a really solid roster.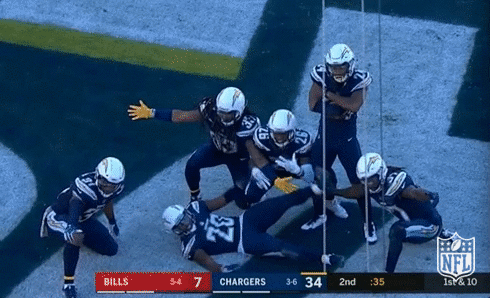 On a side note:
If Denver wants to give Keenum the best opportunity to win, he can't do so if he's constantly lying on his back because of the turnstile play of tackles Menelik Watson and Donald Stephenson.  Solidifying the o-line should be a priority, if not, then Denver looks to repeat the failures of recent seasons.